Evening concerts
Saturday 18th December 2021
There will be a concert at 5pm given by vOx Choir: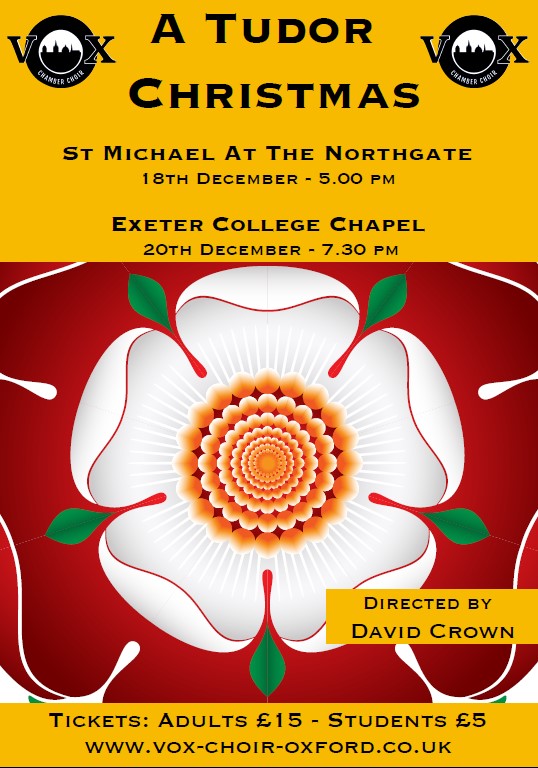 Friday 24th Spetember 2021
There will be a concert at 7.30pm given by The Gentlemen of St John's, a choral group from St John's College Cambridge:
.
Details and the EventBrite link are here
Lunchtime concerts
There will be a series of six concerts given by the Oxford Bach Soloists at New College Chapel: the 'Brandenburg 300 Series'. This will be monthly on a Sunday at 3pm between October 2021 and March 2022 and will be directed by Tom Hammond-Davies who is also the Director of Music at St Michael's. Please see the OBS website here
Please note: our regular Monday lunchtime concerts have ceased for 2021, the last being on the 23rd of August. Please see our Music on Mondays page here.